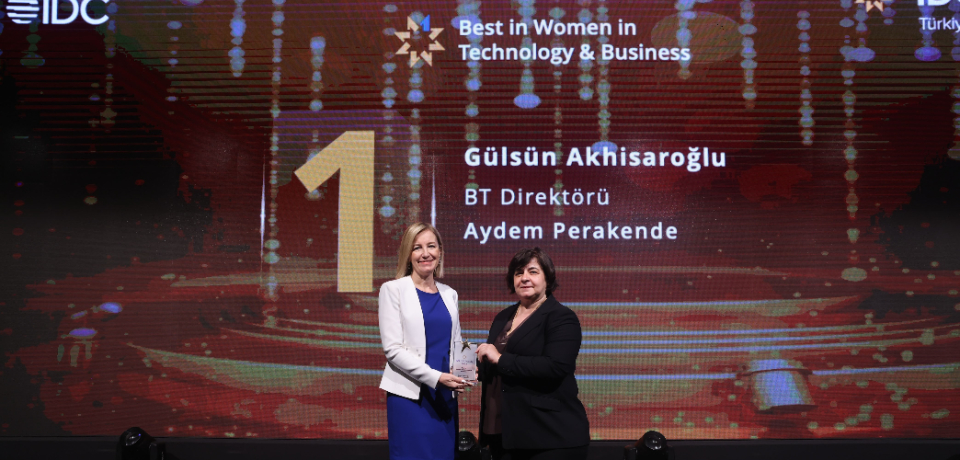 At the IDC Türkiye CIO Summit 2023 event organized for the 14th time this year, Gülsün Akhisaroğlu, our Aydem Retail and Gediz Retail Information Technologies Director, has been awarded the first prize in the "Best in Women in Technology and Business" category.
The "Best in Women in Technology and Business" award is given annually to the female employees of the sector who have contributed to the improvement of financial performance by making positive contributions in the fields of business results, work cultures and innovation in Information Technologies; and who have contributed to solving the lack of gender diversity in IT organizations by developing female leaders through their achievements and mentoring system.
Speaking at the award ceremony, Gülsün Akhisaroğlu has drawn attention to the importance of girls receiving technology education, women participating in business life and working in the field of technology in the development of the society. She has expressed her gratitude to Aydem employees who have worked hard for gender equality within Aydem Energy with the approach of "Equal Life". We congratulate Gülsün Akhisaroğlu and wish her continued success.