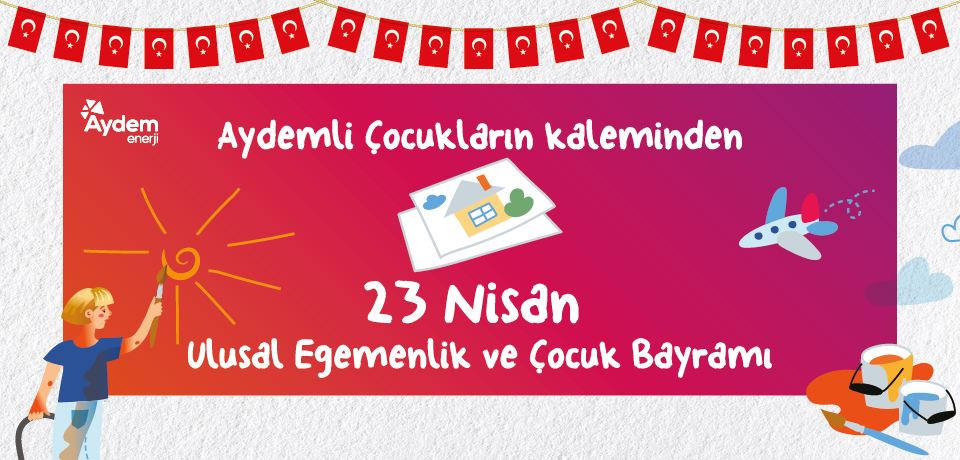 We welcome April 23 with the enthusiasm of the holiday, which we have strengthened with the pictures drawn by our children from Aydem, reflecting their dreams. You may access to the beautiful works of the little people of Aydem by clicking here.
We have animated some of these pictures and turned them into a short film by adding the voices of our painters. You may watch our video by clicking here.
We believe in our children and their dreams, to whom Mustafa Kemal Atatürk has entrusted our future; we wish all the children to have a holiday like the ones in their dreams.
Happy April 23 National Sovereignty and Children's Day to all of us.