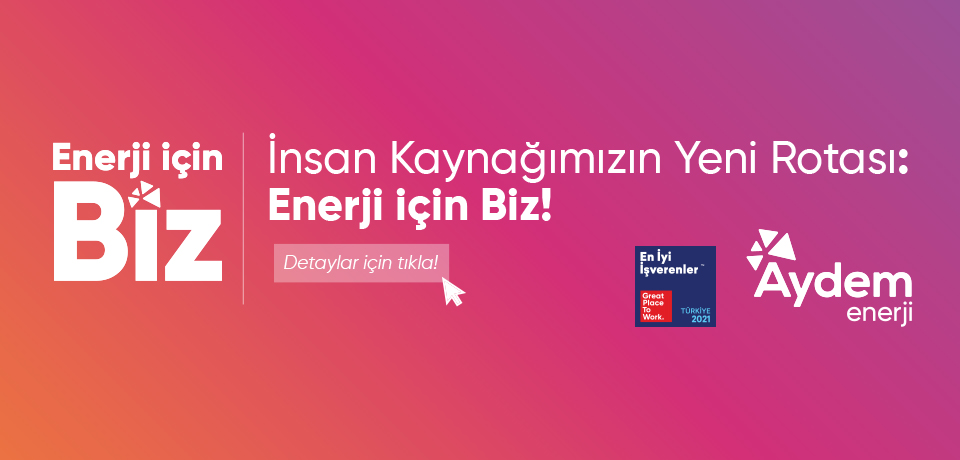 With our employer brand of "We for Energy", we will pronounce out loud that Aydem Energy, the pioneer of the sector that produces energy for life, has a huge team at the source of all the energy we produce!
On this new route of our human resources, we are excited to accomplish work experience projects that touch the future, to success and to life under the roof of We for Energy!
Our new route is "Energy for Life" and "We for Energy".
Please Click to watch the film we have prepared with the participation of Aydem Energy members to convey this new journey to everyone.