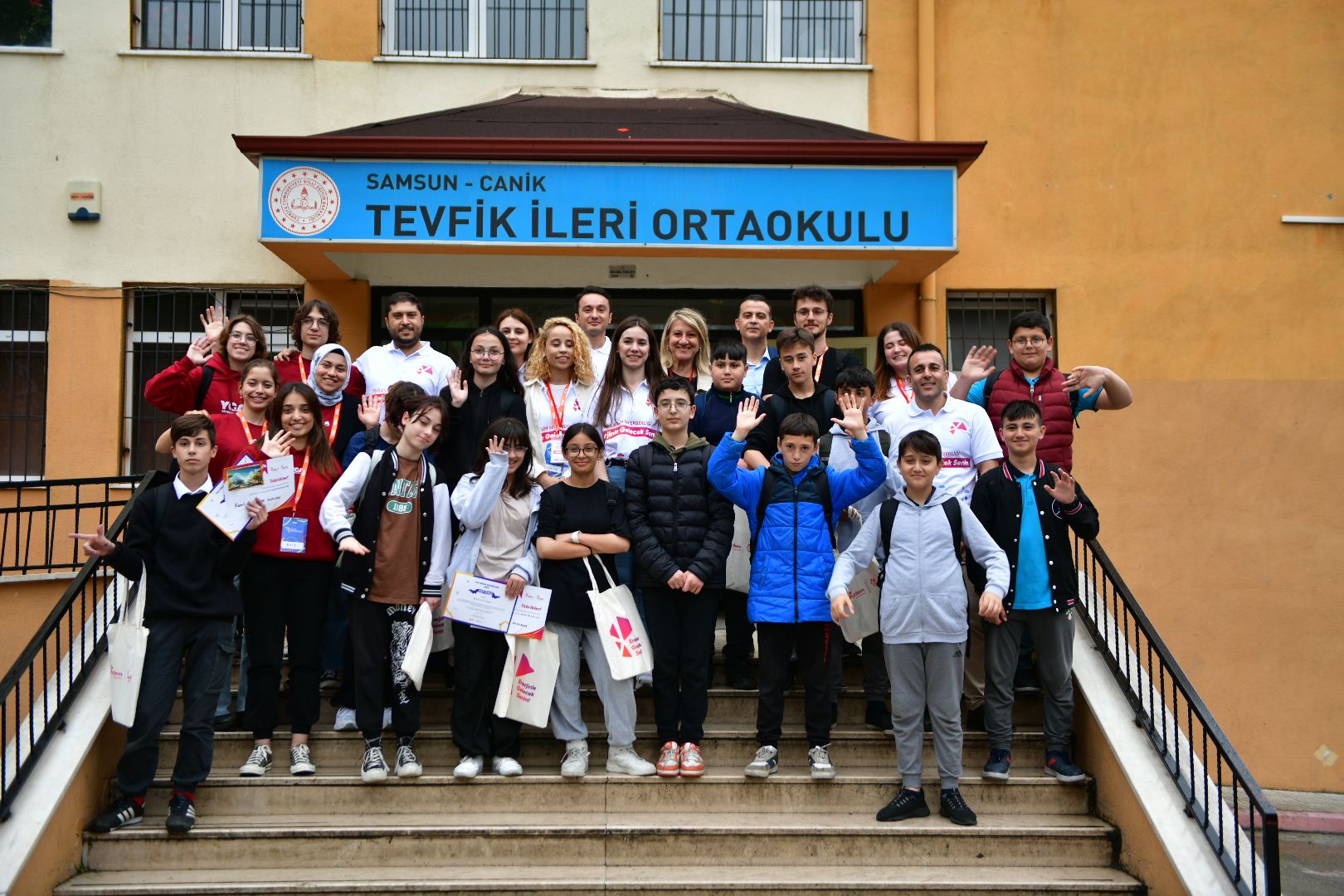 The Future With Your Energy
The Future With Your Energy
At Aydem Energy, we continue to implement social responsibility projects for a sustainable world and savings awareness. The Future is Yours with Your Energy Project, which our Aydem Retail and Gediz Retail companies have launched in 2022 within the scope of the Young Guru Academy (YGA) Science Mobilization, continues to meet with children.
Within the scope of our project, the high 5th and 6th grade students have both designed an autonomous vehicle with the Nobel Prize-winning Twin Science Sets and also experienced energy saving by becoming acquainted with virtual reality (VR) glasses in 2022 Under the project, YGA and the company volunteers have provided preliminary information to the children on "How is energy produced?", "How does it come to our homes?", "What is energy efficiency?", "What are the saving methods? How is it done?" and have designed together an autonomous vehicle with the science sets. With the VR glasses, they have played the energy saving themed game meticulously prepared for children. In 2022, we have directly touched 150 children with science and energy sessions during the six junior high school visits we have made in Aydın, Denizli, Manisa, Muğla and İzmir, which are our regions of operation, and we have succeeded in being a source of inspiration for thousands of students with the science sets we have donated to the schools.
In 2023, our cooperation with YGA continues for the junior high 7th and 8th grade students with the science sets and the VR glasses content developed with the concept of "Smart Cities". Children first build their cities with the science sets, then design their own sustainable cities in ten steps with their smart choices in the game specially prepared for the project using virtual reality glasses. At the end of the session, children are presented with the puzzles of the cities they have designed and are rewarded with prizes that encourage them to continue with their smart choices.
In the meantime, we do not limit this experience only to the regions where we operate, but we also carry it to the different regions and different cities of Türkiye. Our biggest goal is to touch more children and make our project sustainable. In the belief that the social awareness begins to form in childhood and at school, we are working on developing new projects with high school and university students in the near future.
With our energy, the future is ours!