We as Aydem Energy, together with all our value creators, aim to work by focusing on the developments in the new energy world as well as in the needs of this world.
As Human Resources, our goal is to understand and anticipate the needs, to organize teams that shall take initiative, create solutions, add value to information and work efficiently and to support these teams. According to our understanding of Human Resources; renewable energy sources, energy efficiency, local energy systems and a world including digital solutions will only be possible as long as we develop together.
We do our best to ensure that our customers, colleagues, business partners and the public benefit from the significant opportunities created by this new energy world at the maximum level..
Aydem Enerji is a "Great Place to Work". In the programme conducted by Great Place to Work® Institute serving on a global scale in workplaceculture and employee satisfaction, Aydem Enerji has become the first company to achieve Great Place to Work® Certificate in Turkey once and for all with its 14 group companies. We have also taken our place in the "Turkey's Best Employers List" with 9 of our companies.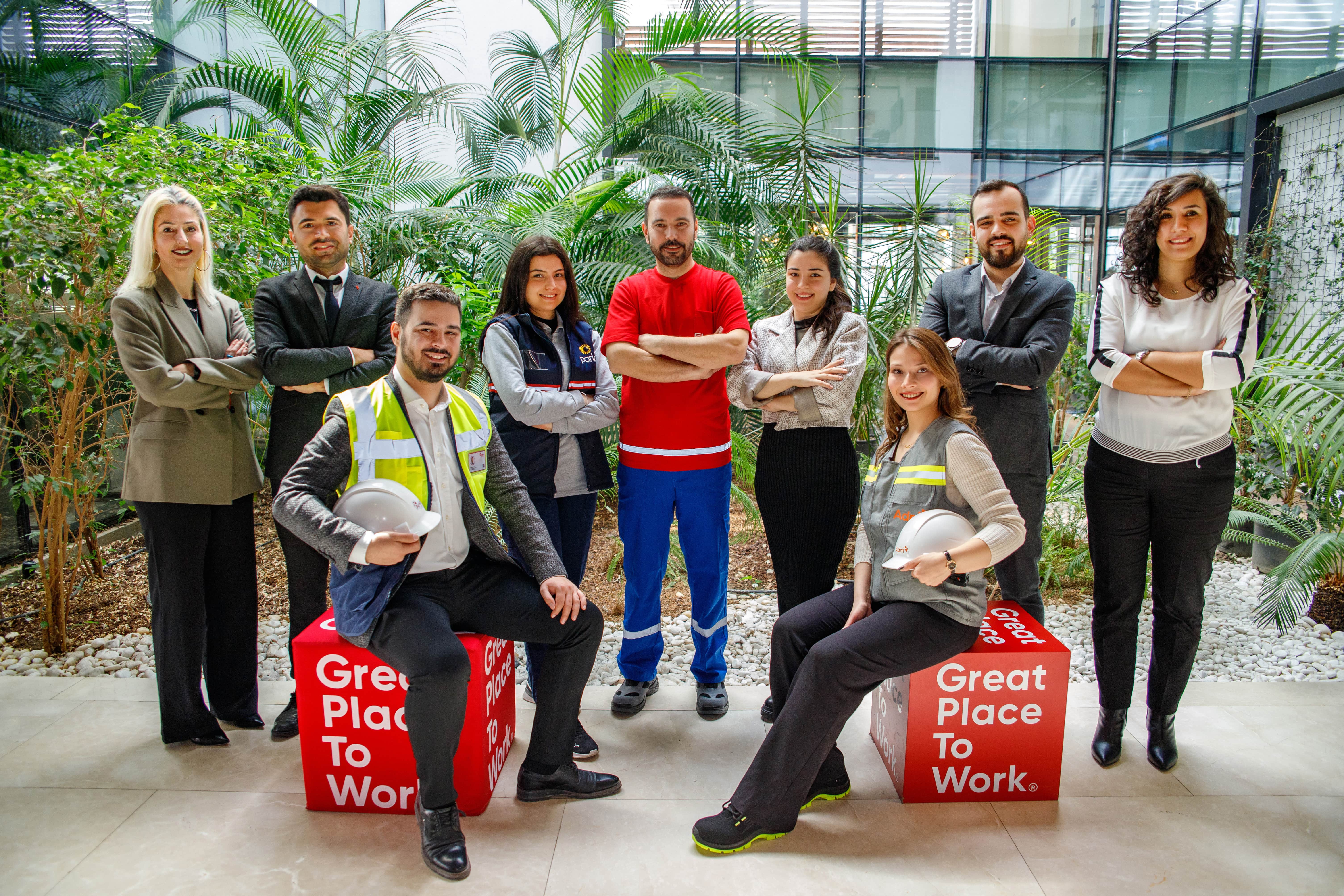 Egalitarian and Equitable
We offer equal opportunity to all those who create value.
We make decisions on recruitment, remuneration, promotion, training and on all other human resources issues regardless of the employee's gender, age, belief, ethnicity, nationality, marital status, health status and sexual preferences.
We stand against any discrimination and harassment against or between our employees and we never make concessions on these issues.
We make evaluations, take decisions and act accordingly in an unbiased, objective, evidence-based and impartial manner.
Respecting the Right to Life
In all of our organizations, we respect the right to life of not only the humans but of all the living things in the world and we utilize and develop our technology for the maximum benefit we can give to the environment.
When making strategic decisions, we take responsibility for the world of tomorrow; when ensuring the development of clean energy resources, we work towards the best engineering practices and serve for the continuity of the ecosystem.
Continuously Developing & Participating
When training our employees to be a part of the changing world, to encourage them to conduct their own research and learning, we make all data sources accessible for them.
For the sake of progressing and learning together, we encourage them to analyze the appropriate ways and use them to share ideas.
In this context, we know that not only our employees, but also our customers, business partners and all the public have a say in the improvement and development of all processes, so we value their ideas and work to create added value.
Innovative
We expect all our value creators to catch up with the era.
We aim and support not only following the developing technology, but also developing technology itself.