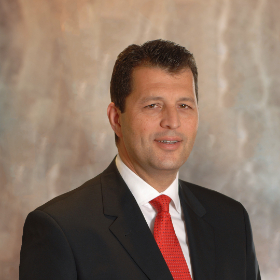 Tayfun Bayazıt
Member Of Board
He was born on June 23, 1957 in Diyarbakır. In 1980, he graduated from S. Illinois University, Department of Mechanical Engineering. After graduating from the Columbia Business School - MBA (Master in Finance and International Business) in 1983, he began his career in 1983 at Citibank.
Mr. Bayazıt who started his banking career at Citibank, afterwards, for 13 years he served in various positions in Çukurova Group banks, as Executive Vice President and Member of the Executive Committee of Yapı Kredi Bank, then as General Manager of Interbank and later as CEO of the Banque de Commerce et de Placement SA in Switzerland. In 1999, he was assigned as the Deputy Chairman of the Board of Directors of Doğan Holding and the Executive Director in Dışbank, in 2001, he started to work as the Chief Executive Officer (CEO) of Dışbank.
Bayazıt who was appointed as the Chairman of the Board of Directors of Dışbank in 2003, after Fortis purchased the majority shares of Dışbank in July 2005, he was brought to the position of CEO of Fortis and Fortis Global Management Committee Member. Bayazıt became the Chairman of the Board of Directors of Fortis Turkey after 2006 General Assembly.
In 2007, he returned to Yapı Kredi - UniCredit and Koç Groups Partnership- as Executive Director and General Manager. In 2009, he was elected as the Chairman of the Board of Directors.
Mr. Bayazıt left his position at Yapı Kredi in 2011 to establish "Bayazıt Management and Consultancy Services" of which he is currently the President. As of 2017, he serves as the Member of Aydem Energy. Mr. Bayazıt is also active in non-governmental organizations such as TUSIAD (Turkish Industry and Business Association), Boğaziçi University Board of Trustees, Education Volunteers Foundation (TEGV), Corporate Governance Association (TKYD), WRI Turkey, Darüşşafaka.
Tayfun Bayazıt speaks English and German and is married and has two children.